B3 All In
Concept
|

Design

|

Code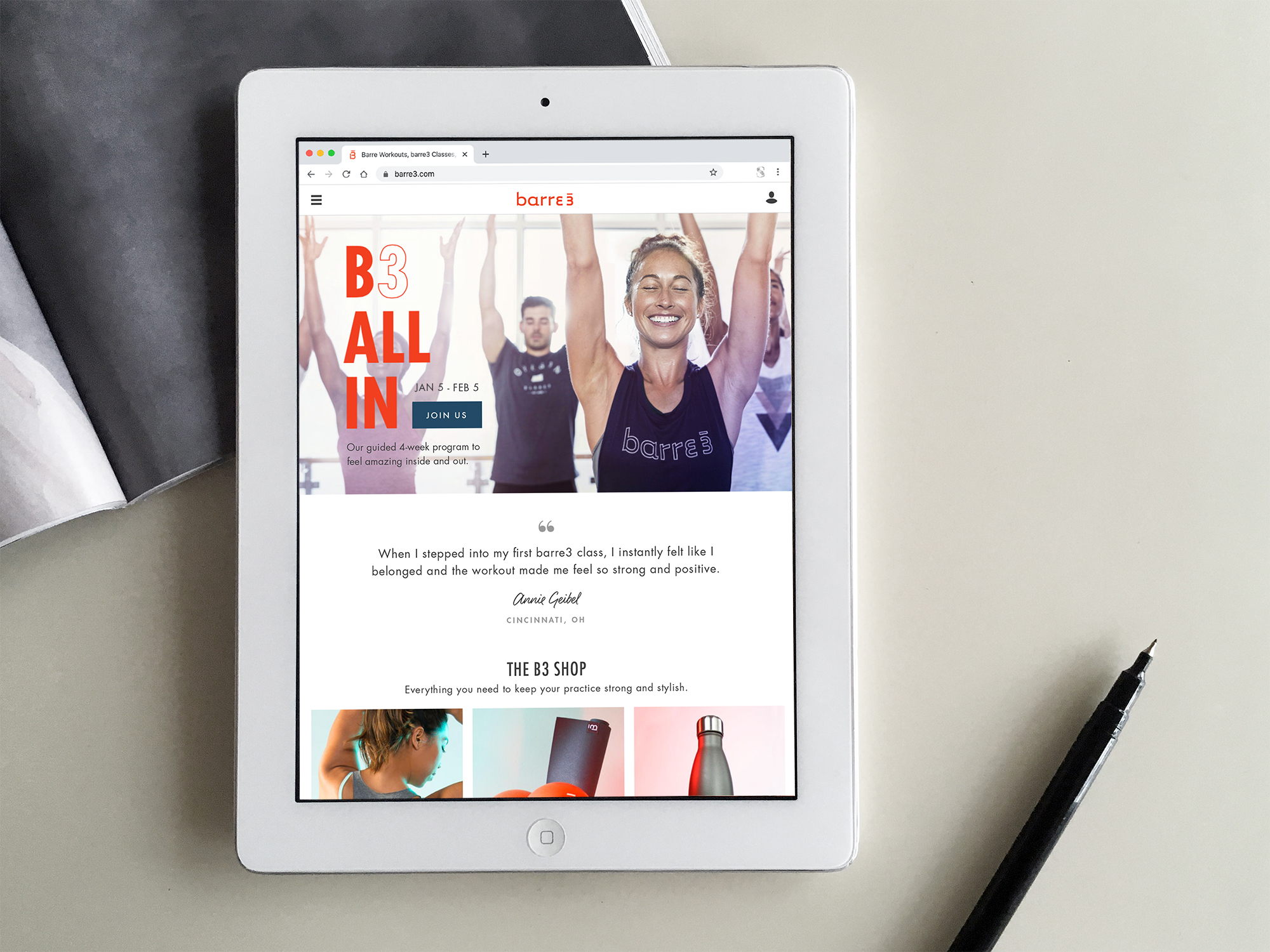 Project Details
Type: Campaign | Feature Set
Client: barre3
Date: 5 January 2017
About the Project
Barre3 always does a big January campaign to get people to sign up for both in-studio classes and online subscriptions. For this go-around, I was excited to make a contribution to both their campaign collateral and new feature set. The month-long program was splashed all across the website, but my main focus was on the new and improved workout subscription experience that accompanied it.
The Registration Process
The program landing page was a straightforward web design assigment until it went live. From there, I undertook a series of A/B tests on the program landing page, from subtle copy tweaks and replacing imagery to wholesale changes to the user flow. In its final form, I was able to improve conversion rates on the subscription sign-up by 8%.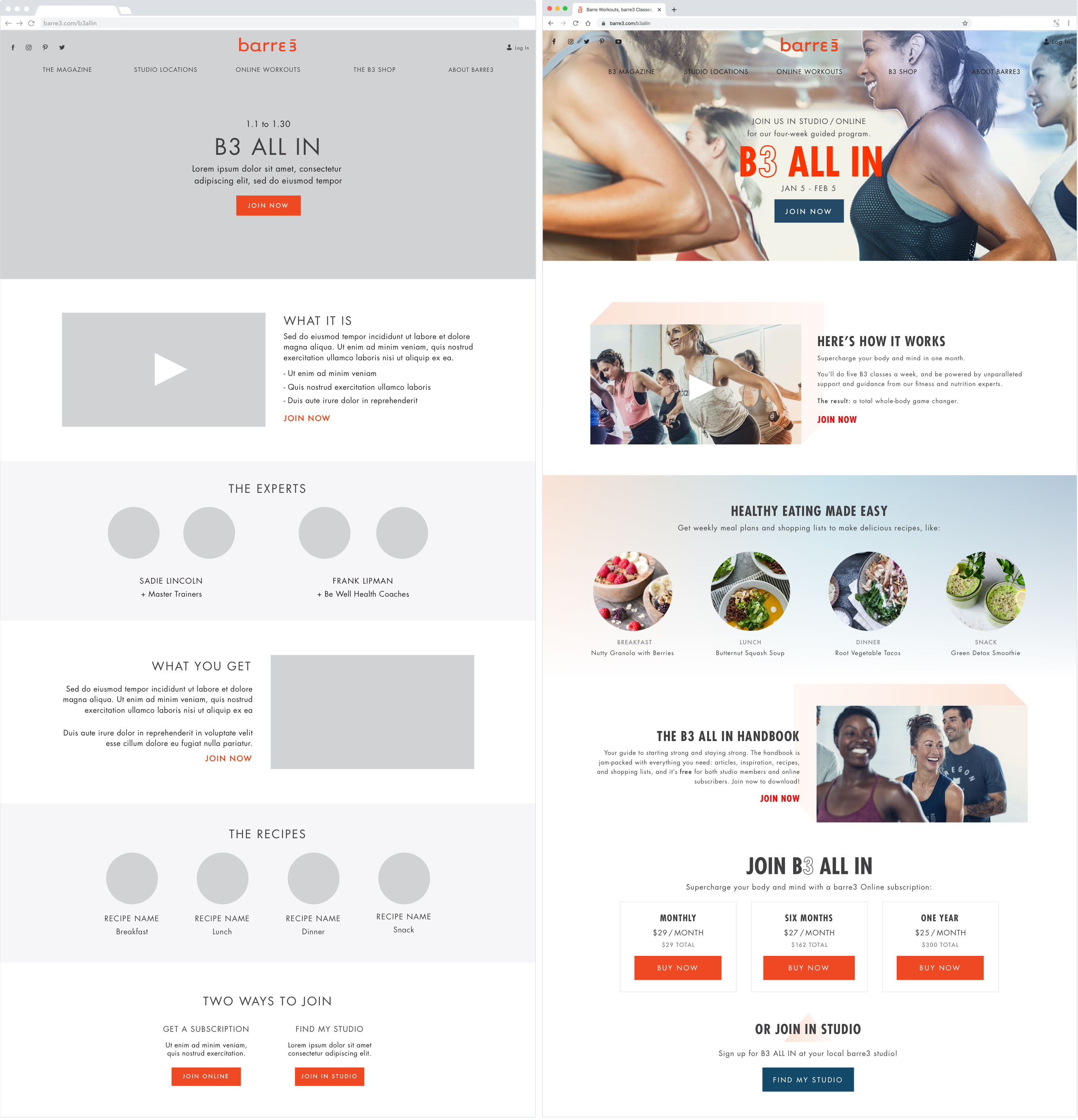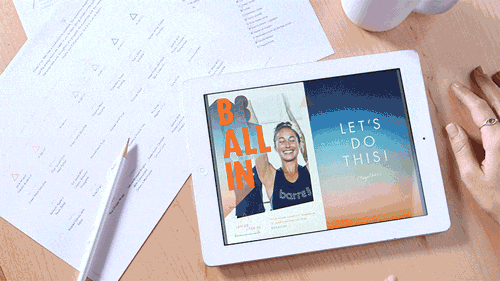 The biggest change I made to improve conversions was to emphasize the online sign-up option over the studio sign-up option. (Because most studio clients find out about and join the program in person, there wasn't as much of a need to sell them on it here.)
Originally the two choices were displayed side by side. After choosing to participate in-studio or online, users were taken to another page displaying the subscription purchase options:

I streamlined this flow by removing that second step for subscribers and displaying all the online options right on the landing page:
The program was barre3's greatest January campaign success, ever. A total of 18,861 people signed up, which crushed our goal of 15,000, and left last year's sign-ups (12,502) in the dust!
The Goal-Setting Widget
Once an online subscriber joined B3 ALL IN, they could access a new goal-setting and tracking feature that I conceptualized, designed, and built with our Director of Technology.
In our exploration phase, we focused on simplicity. I knew from many user surveys and interviews that the #1 reason people quit doing online workouts was because they lacked the motivation, and our goal for this feature was to help solve that problem.
"I realized that I've gone a few weeks without doing a single workout...it's just too hard to stay motivated without having some kind of goal or motivation to go to the website."
Cancelled Subscriber
I further refined the feature by exploring social sharing options and different UI's. I ended up discarding the social sharing because it went against our goal of utmost simplicity and ease of use. Instead, I added rollover states to each weekday to make it really clear that they were interactive.

Our MVP has one-click reminders on the days that you wanted to work out, via text or email. The goal tracker tallies up every day that the user works out per week (and rewards them with an emoji!)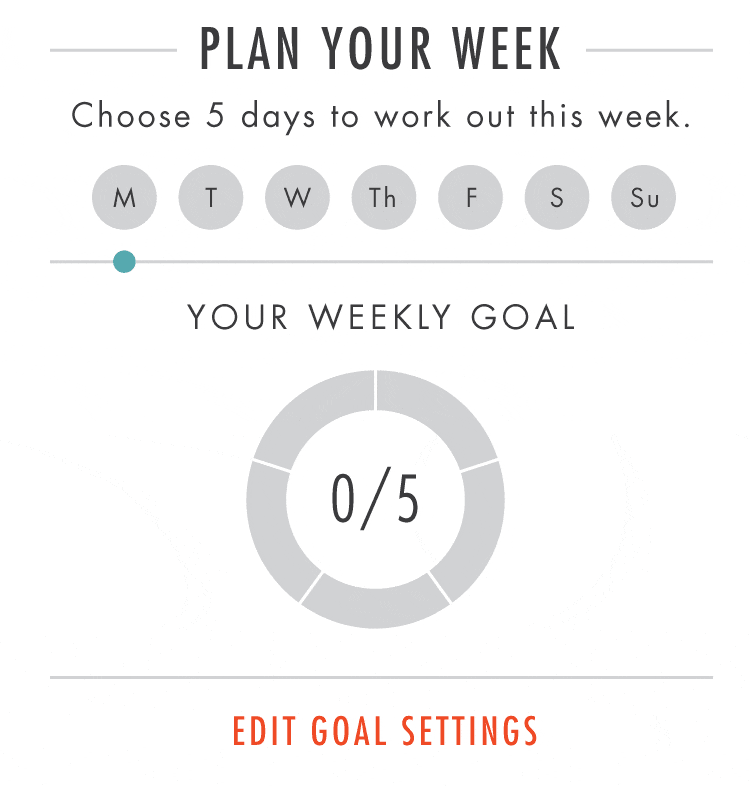 Here you can see how it's laid out on the page, along with some of the styling I did to tie to experience of B3 ALL IN with the art direction of the campaign: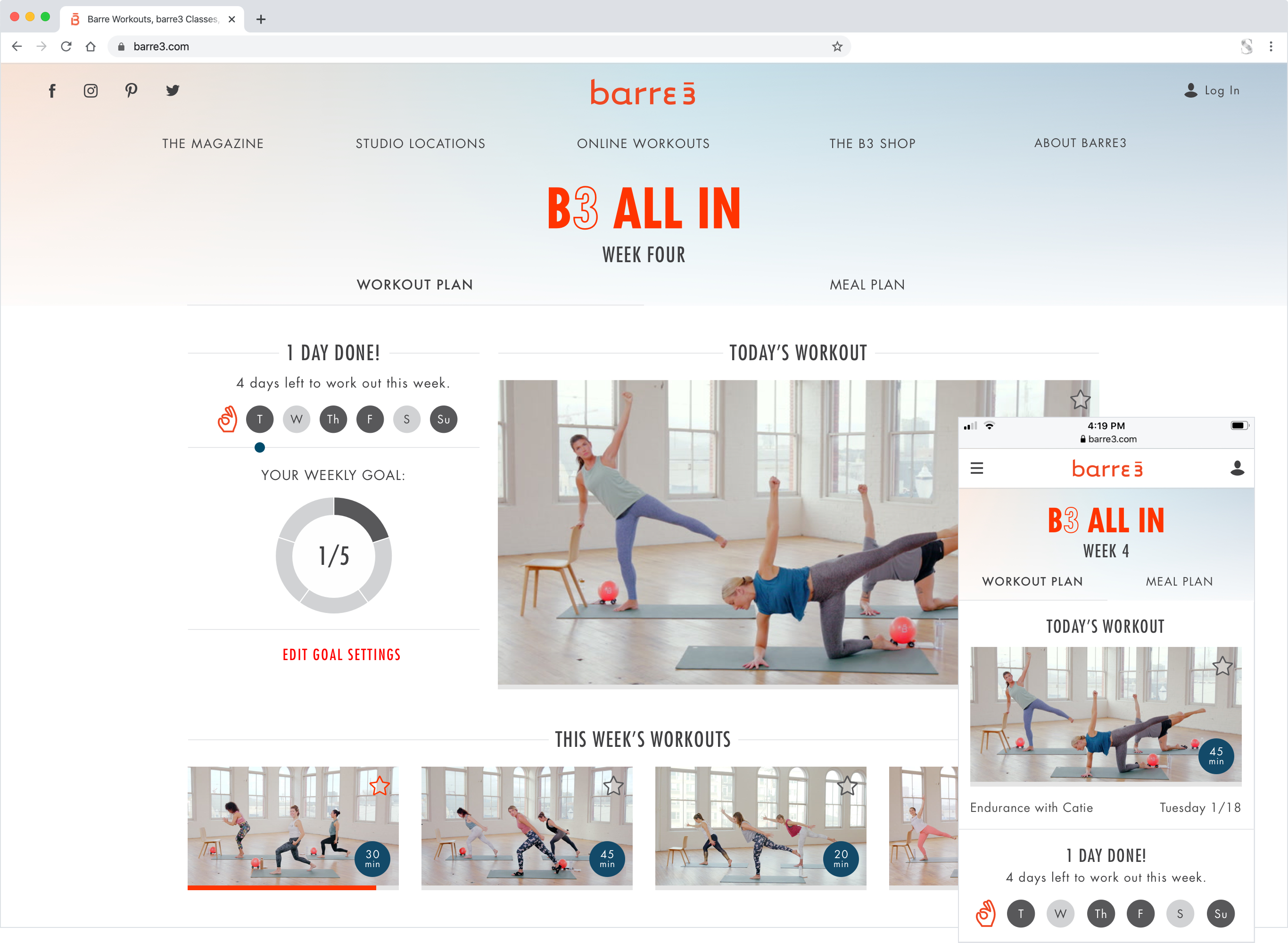 Users that choose to set workout reminders receive messages that are randomized from a large list of options, so they'll get a different one every day. I tied the messages in with the goal tracker by incorporating some of the same emojis that were used in the goal widget.
The feature was an immediate success. 48% of users set a goal for themselves within the first week after launch, and users who have set a goal now have an average of over two more workouts per week than those without a goal.