barre3 Online 2016
Concept
/

Art Direction

/

Styling
Project Details
Type: Video / Photo
For: barre3
A fitness brand
Date: 5 May 2016
About the Project
After revamping barre3's online workout subscriptions, I switched my focus from product development to the state of our sales funnel. Our subscription sales page had been limping along without new imagery for quite some time, so I began planning a photoshoot. I wanted to shoot video as well (a first for the company) because I thought it would show our product in a dynamic way that couldn't be captured by photography alone. We filmed on three sets that highlighted the versatility of our workouts by showing them in different real-life scenarios.
The Plan
For the wardrobe, I chose a jewel-toned color story to add vibrancy and energy to the campaign. I wanted pieces that were of-the-moment, but not so trendy that the campaign would quickly become dated.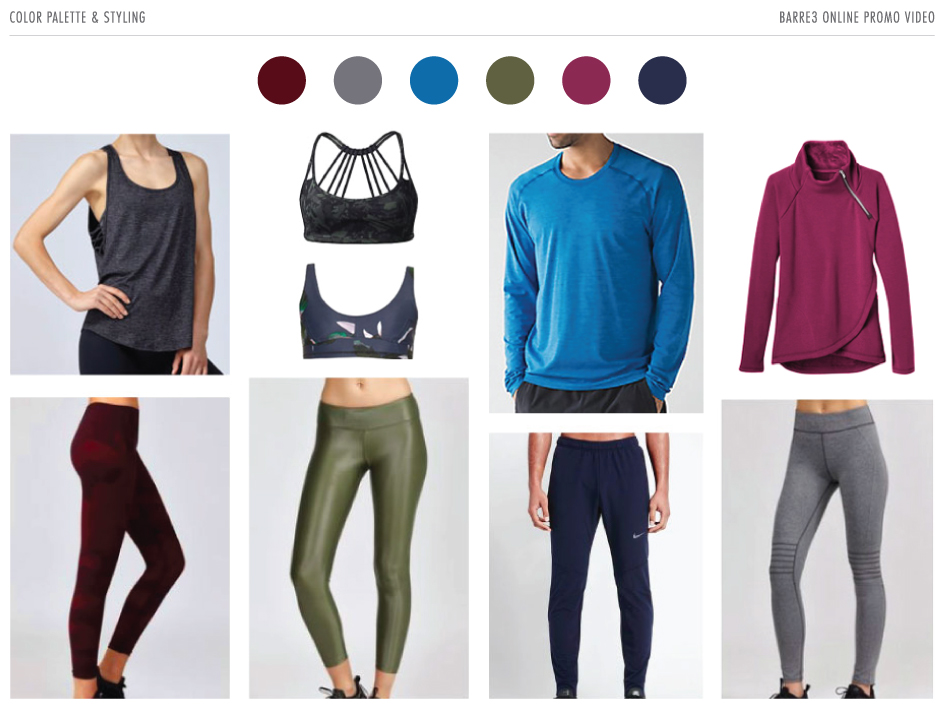 The video choreography was exacting, because I wanted each move to lead seamlessly into the next from scene to scene. I made a detailed storyboard that plotted out each move, with suggested camera angles and movements, alternate postures, and other notes.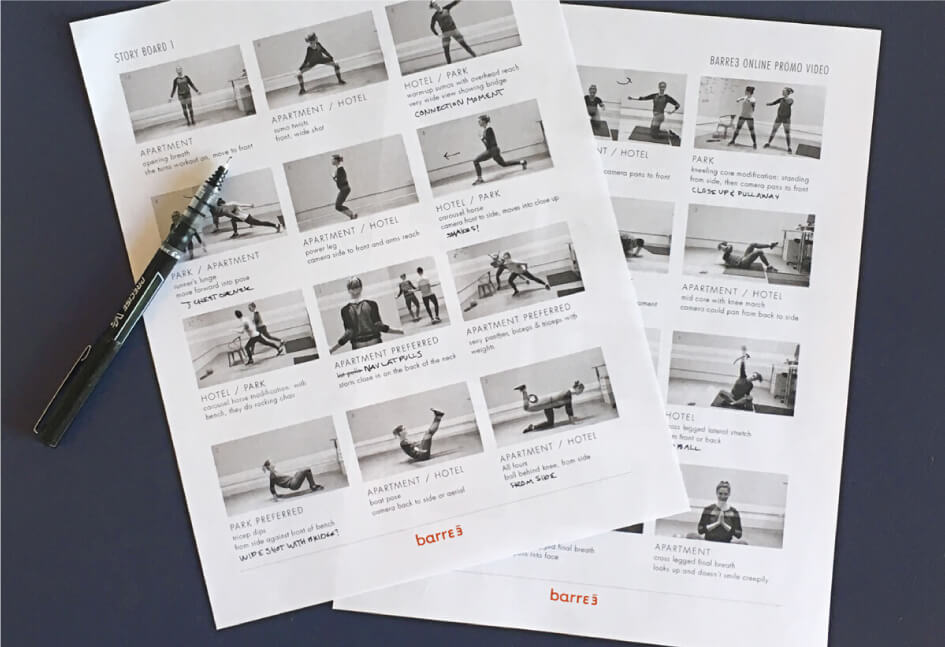 The Photography
We didn't have enough time to shoot stills and motion separately, and I had decided to prioritize the video because it was a new medium for my team. So our photographer gamely wove around the videographer to capture whatever she could.
The Business Traveler / Hotel Scenario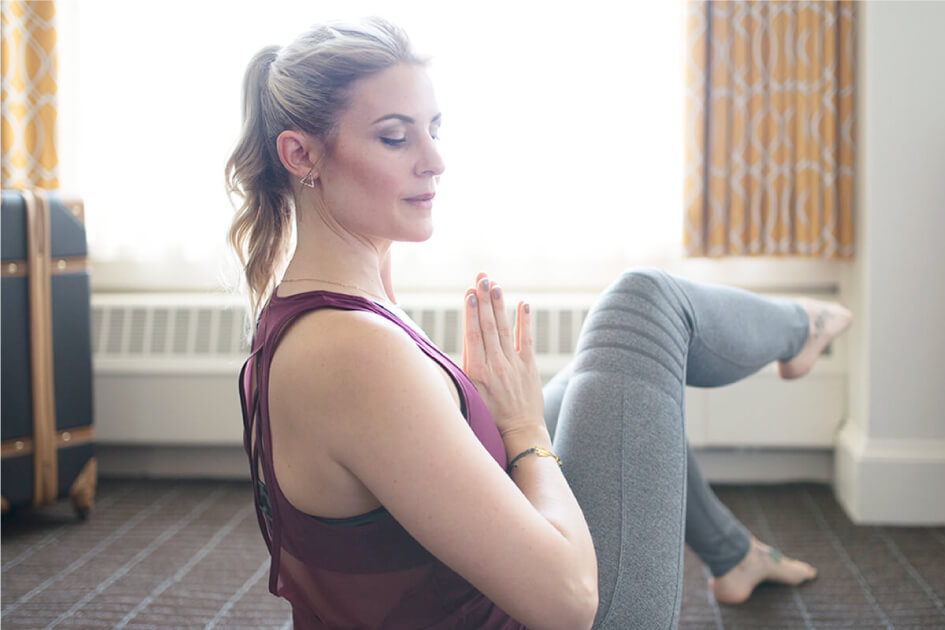 Fun fact: this scene was filmed in my apartment!
The College Student / Apartment Scenario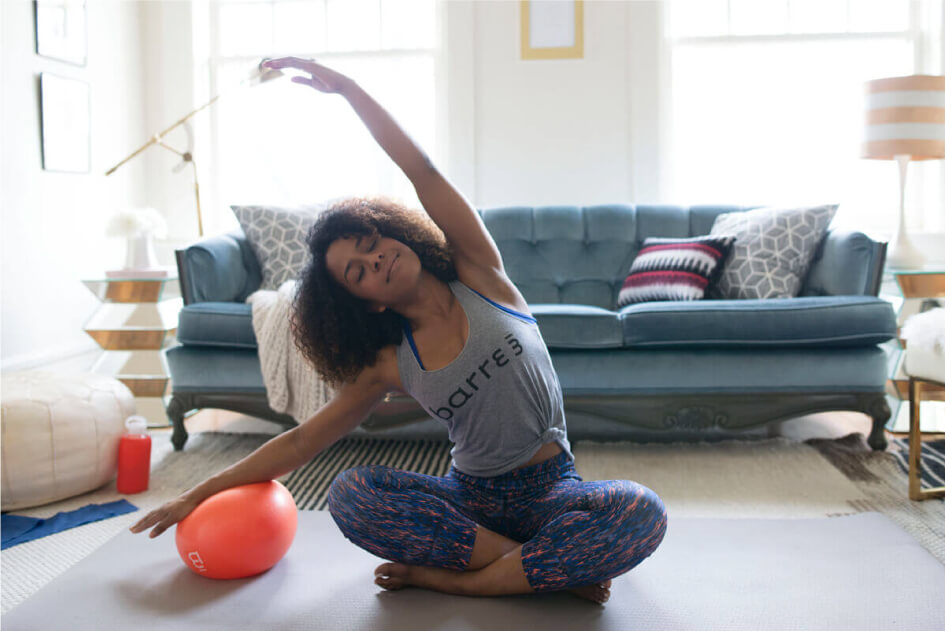 Outdoor shoots in Portland are always touch and go, so we crossed our fingers that the weather would hold. Luckily it only sprinkled a bit—nothing a little Photoshop couldn't fix!
The Couple / Park Scenario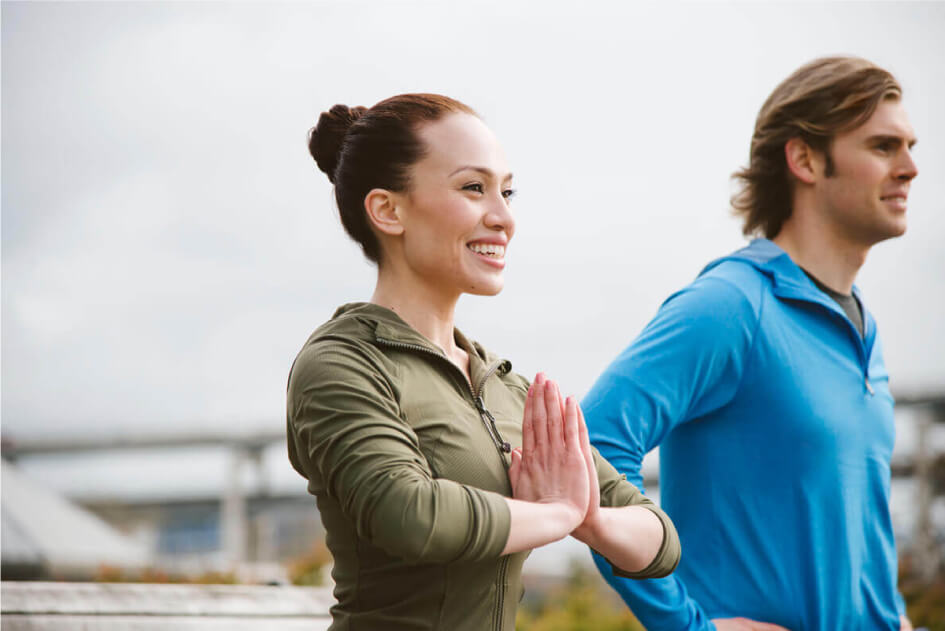 The Sales Page
It was a huge relief to replace all our tired old online workouts imagery with the new assets. I dug up some older versions of our the subscription sales page to show what a big difference they made. Here's a section of the page from before my redesign went into effect:
December 2015

This stopgap update was part of an impromptu photoshoot in our office. I wanted to test out an image that featured someone using the subscription on their phone, and I didn't yet have the budget to shoot anything more ambitious.
March 2016

And here's an example of one the assets from this shoot in use. A huge improvement!
May 2016