B3 Weekly
Wellness Program
Project Details
For: barre3
A fitness brand
Role: Product Design
Date: 5 May 2016
About the Project
When I joined barre3's digital team, we offered one simple online workout subscription. For $15 per month, users could access catalogs of workouts and recipes that were updated monthly. We saw a gap in the market for a more premium product that would live up to barre3's ambition to be the most attentive brand in the fitness space.
The Original Subscription
There were two major pain points with the original product. First, the workout video and recipe catalogs felt static, and with hundreds of choices to pick from, they were hard to sort through. Second, there was no incentive to maintain a consistent regimen. Subscribers lost motivation and cancelled their subscriptions after an average of 3 months.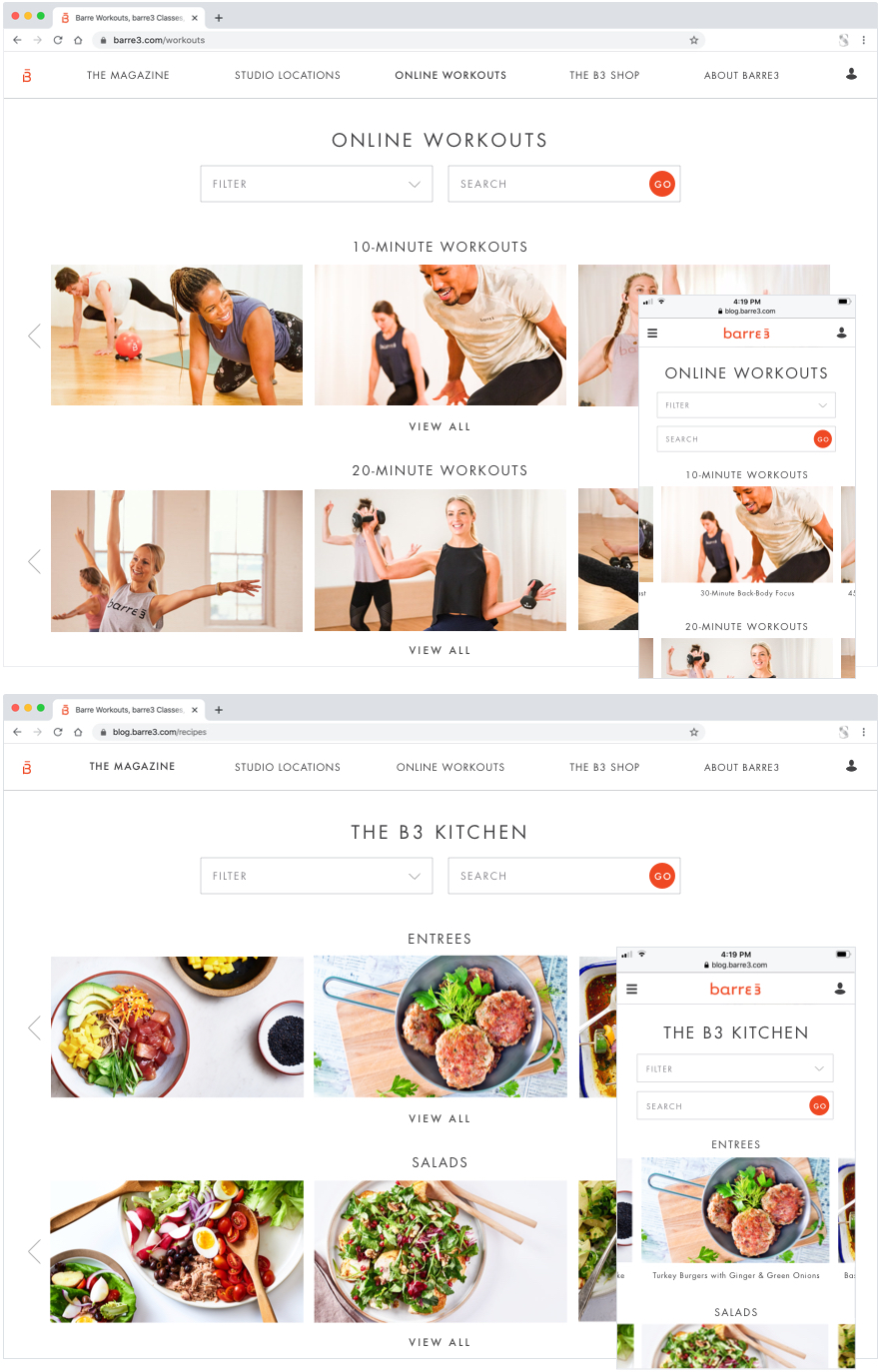 "I did a few of the workouts when I first subscribed and I liked them a lot, but it's too hard to make myself to do the classes."
Cancellation Survey Respondent
The Weekly Plan
I decided to address these problems with weekly workout and meal plans tailored to each user's preferences. Users could opt in any time by filling out a simple profile.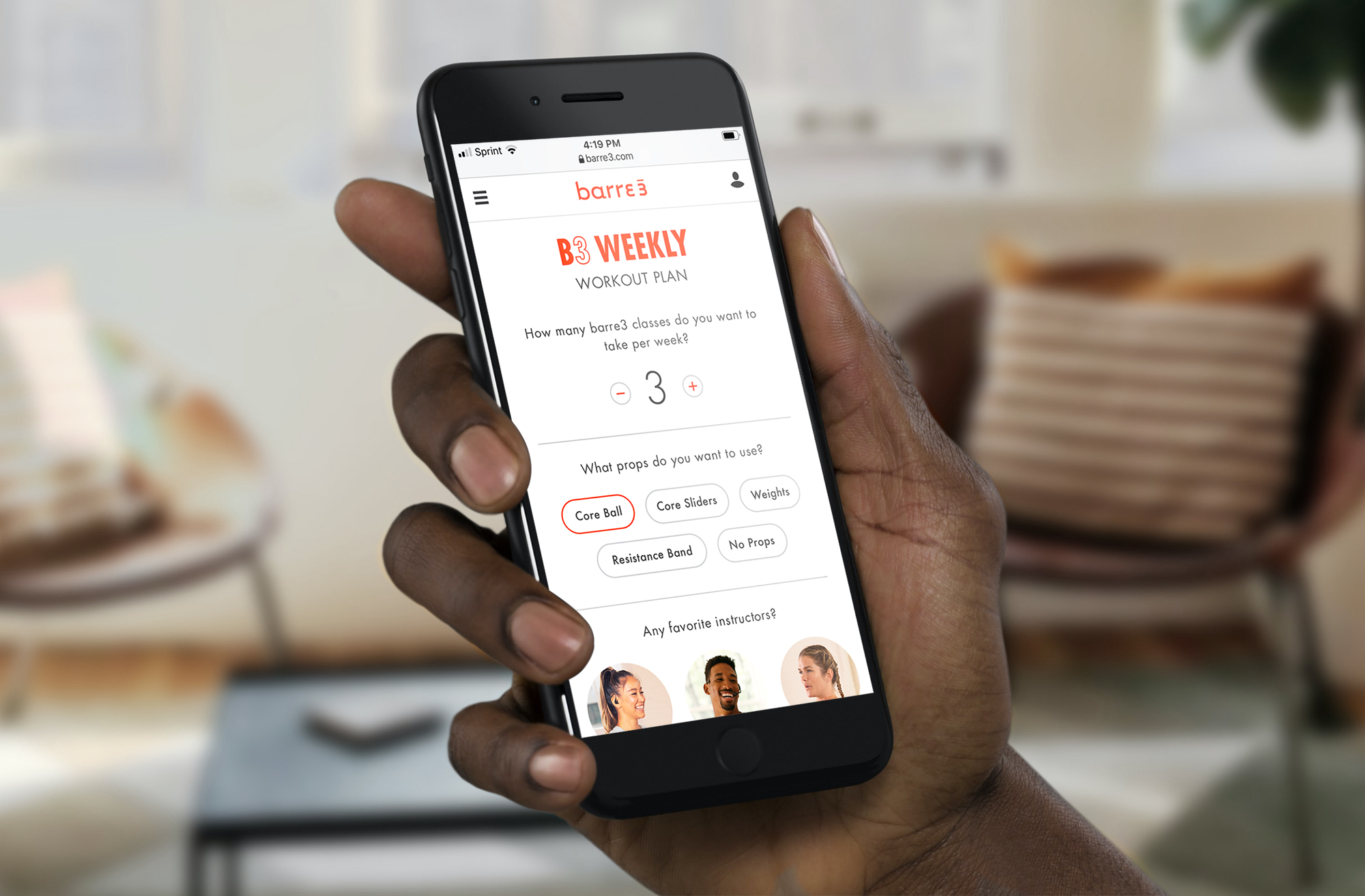 Thousands of users upgraded their subscription and engagement levels soared: 49% of those subscribers did at least one workout per week, versus just 31% of people on the original subscription. Hundreds of subscribers left excited comments:
"I was getting bored of doing the same videos over and over (but too lazy to find new faves). But now I've been doing fun new workouts every week without lifting a finger to find them!"
Upgraded Subscriber
The New Workout Plan Tab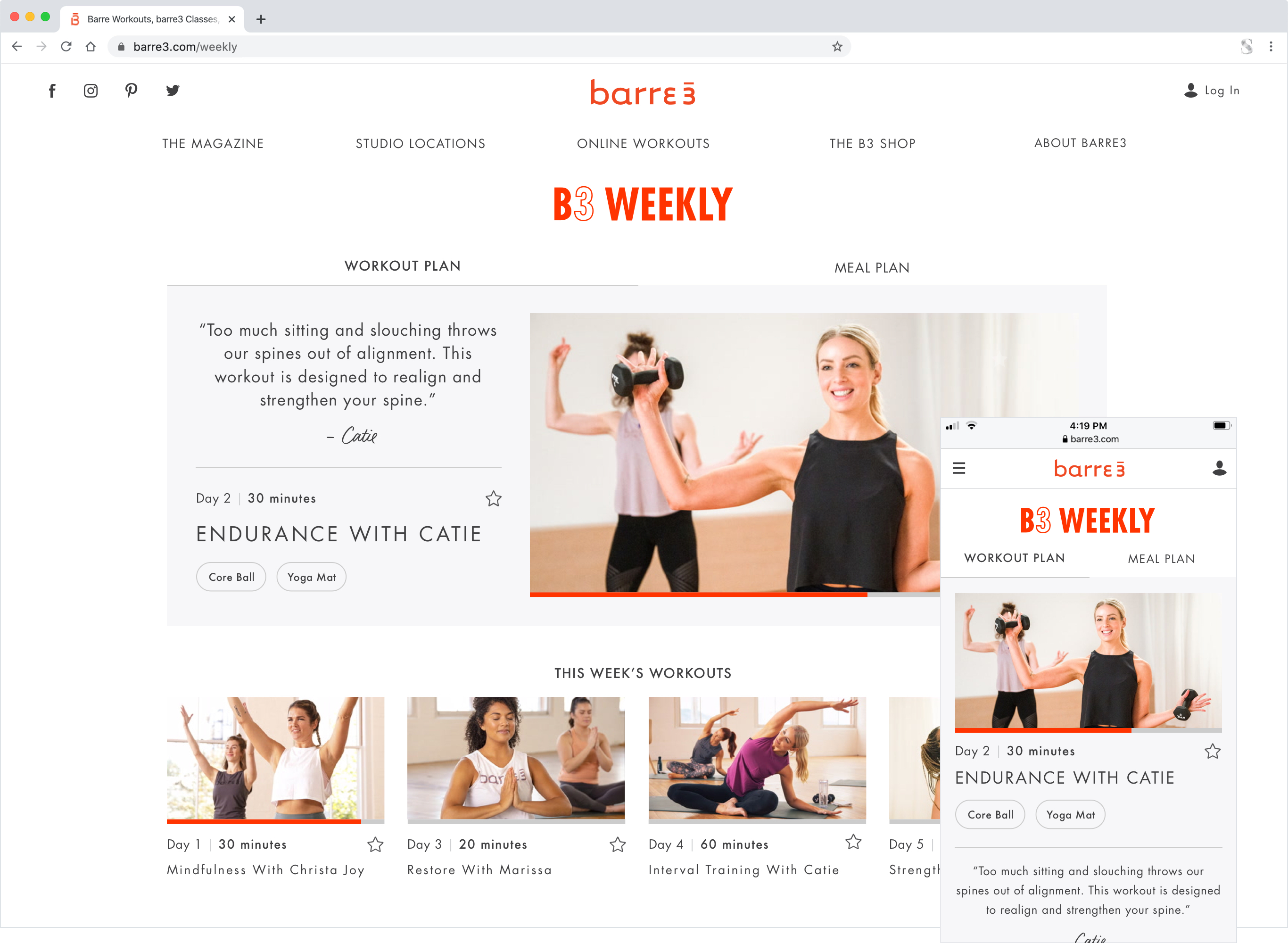 The new subscription plan was responsible for exciting gains in our digital business: our monthly recurring revenue tripled within one year, and our churn rate decreased from 15% to 9% in the same time period. To see how I continued to improve the experience, check out my B3 ALL IN project.
The New Meal Plan Tab