Clean Out
Selling Service
Project Details
For: thredUP
A fashion resale platform
Role: Product Design
Date: November 2020
About the Project
At a glance, thredUP's business can look deceptively simple. But taking a closer look at the supply side—which caters to the needs of thredUP's 1.4 million sellers—reveals a labrinthine series of business decisions that had led to an equally complicated and confusing user experience. As the lead designer on the supply team, I've made it my mission to create a thoughtfully designed system of progressive disclosures, informing sellers of just what they need to know, when they need to know it.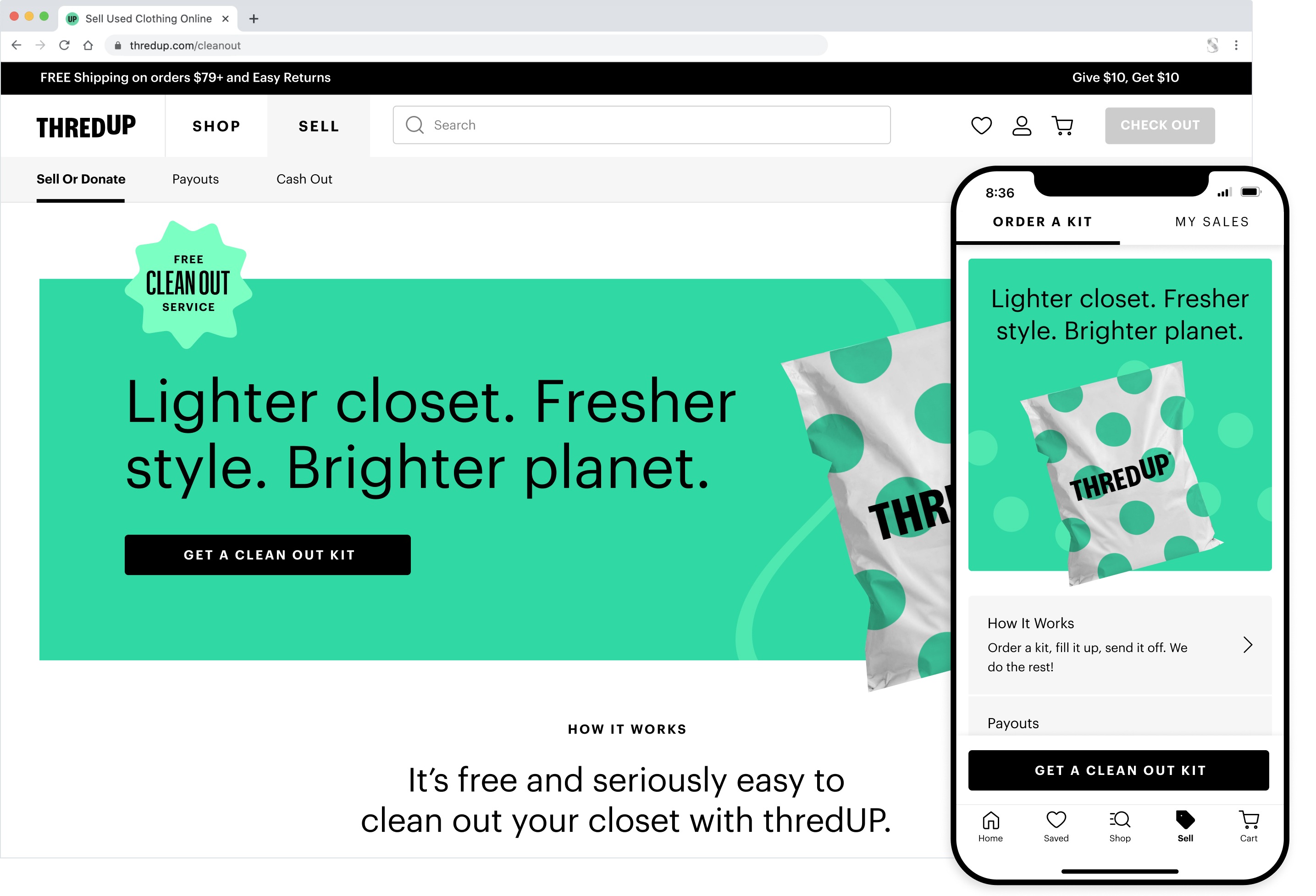 Persona 1: The Casual Seller
The supply team serves two distinct personas with very different motivations and goals. ThredUP's product is geared toward the casual seller who is looking to clean out their closet quickly and easily, and maybe earn a little cash in the process. This fits the needs of about 80% of our sellers. To keep things simple for this persona, I pared back the main landing page, making it super simple to order a Clean Out Kit.
The Clean Out Landing Page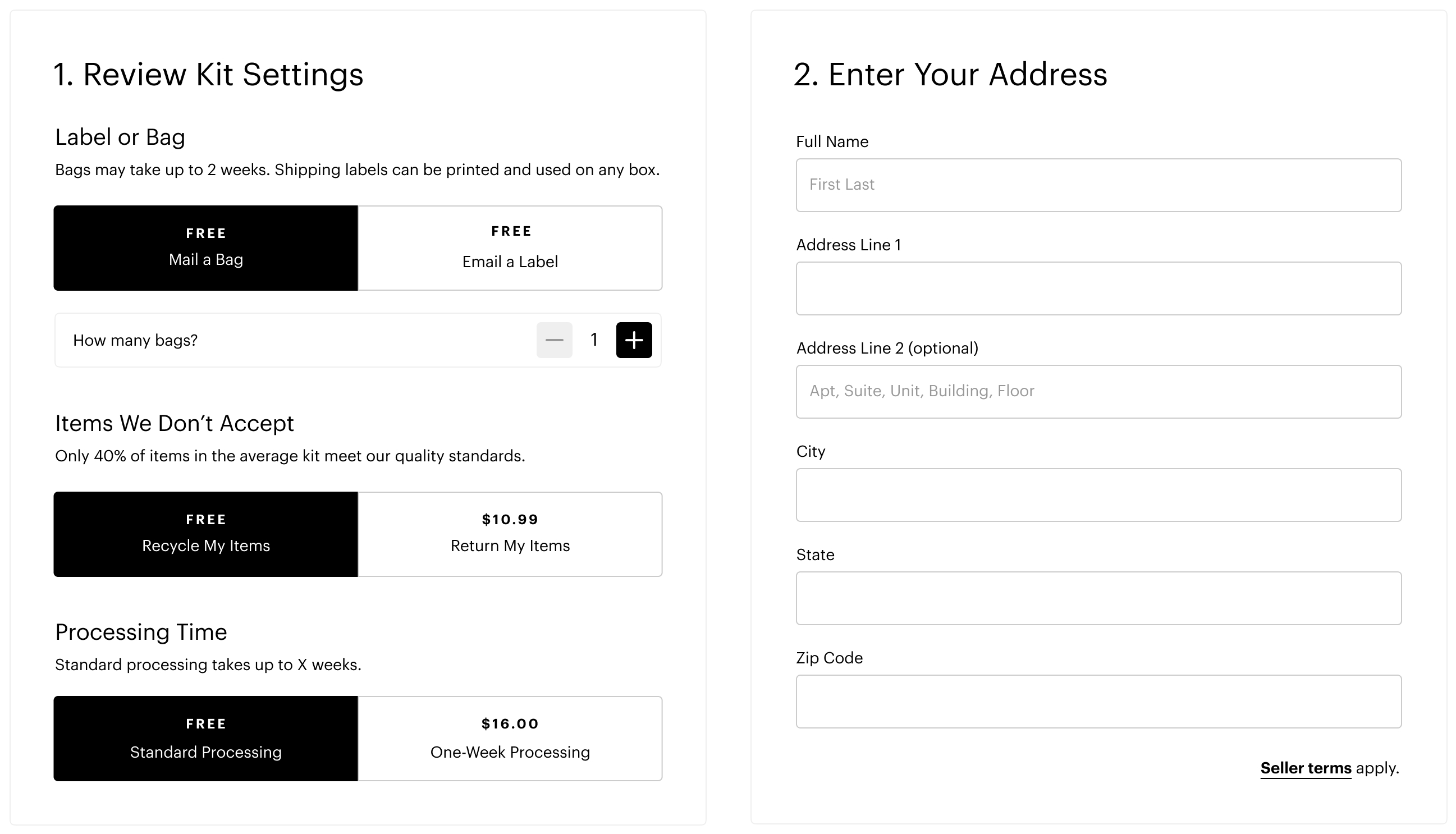 Persona 2: The Serious Seller
On the other hand, a vocal (and valuable) 20% of sellers are very invested in their payout. Our customer service team had reported that a whopping 41% of all supply-related contacts were questions about payouts. And little wonder; thredUP's payouts system was both complicated and poorly communicated. To address this, I created another landing page chock full of payouts details for users who wanted that information.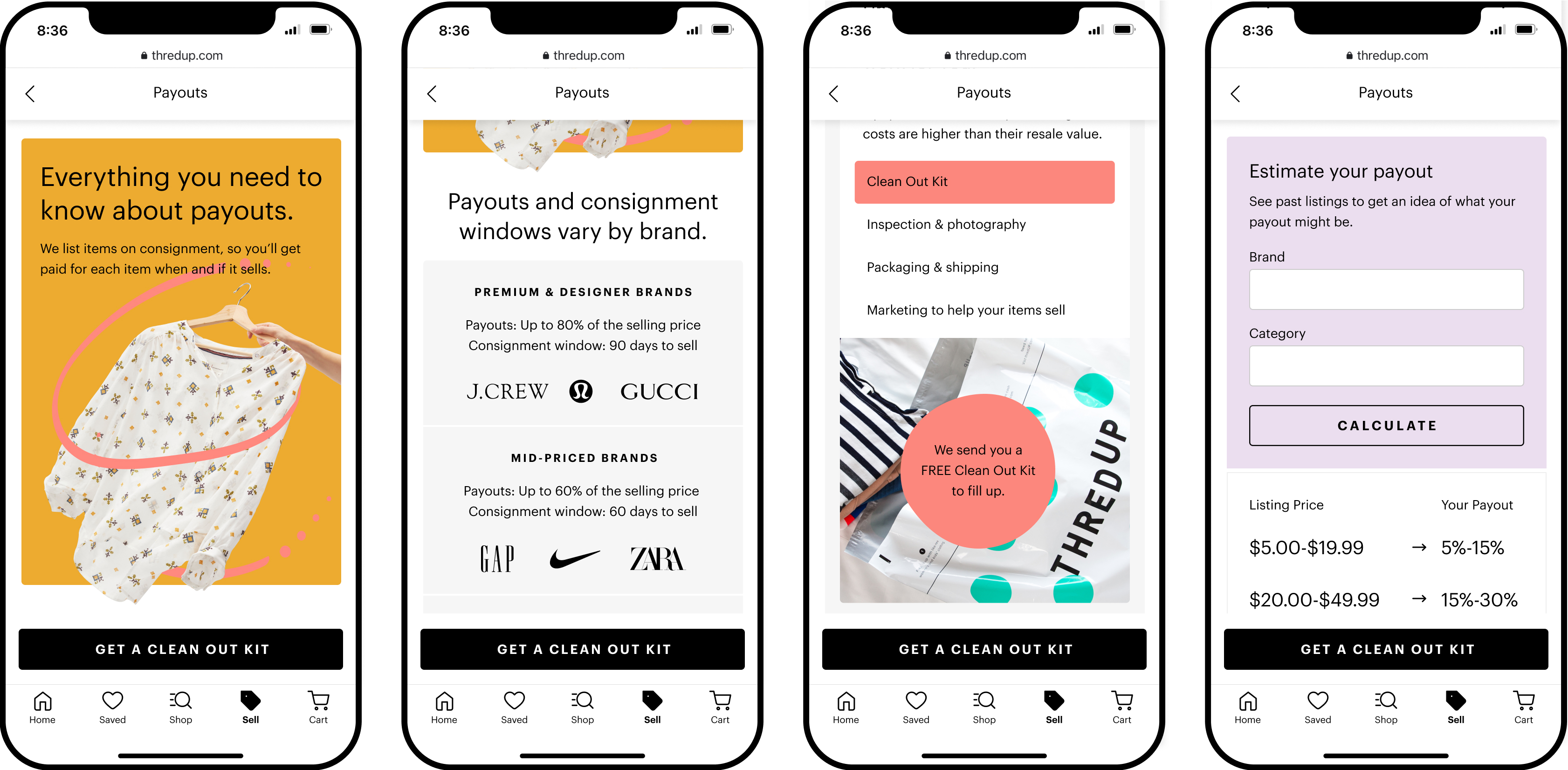 The Results
I'm happy to report that supply-related CS contacts dropped by 46%, and Clean Out Kit orders rose by 6% as a result of the redesign. You can check it all out here.