Goody Box Quiz
Personal Styling Service
Project Details
For: thredUP
A fashion resale platform
Role: Product Design
Date: June 2020
About the Project
Goody Boxes is a personal styling service that has quickly become thredUP's most successful subsidiary product. After my team proved out the concept with a minimum viable product, I was given some leeway to propose user experience improvements. The first thing I wanted to tackle was the first and most crucial part of the conversion funnel: the style quiz. It's how users share their sizes, style, and other preferences with our personal stylist.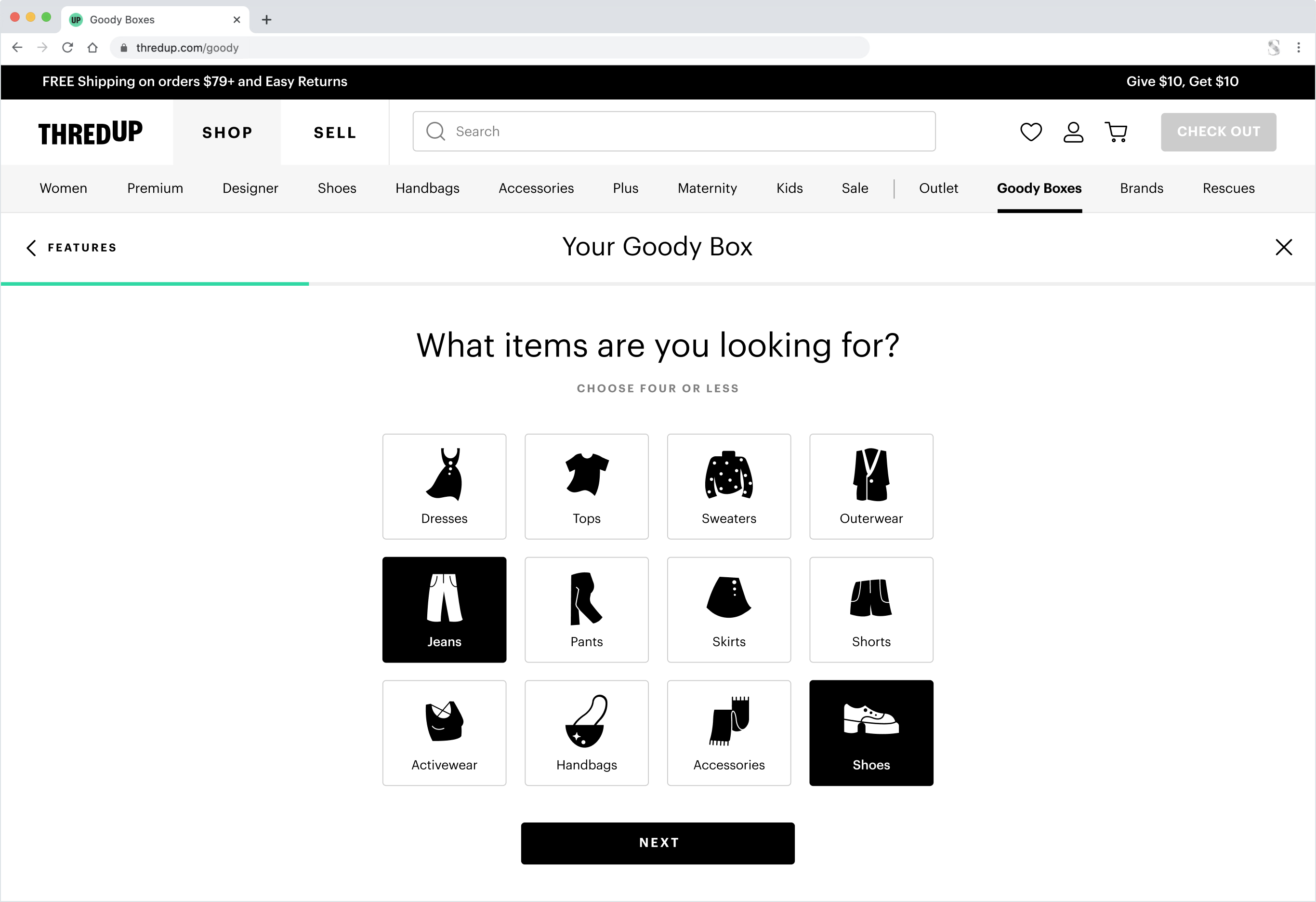 The Original Quiz
The first iteration of this quiz was a simple series of modals that asked very few questions, designed with the assumption that fewer steps would lead to higher conversions. I redesigned the quiz to include more questions and separated them out so users could stay focused.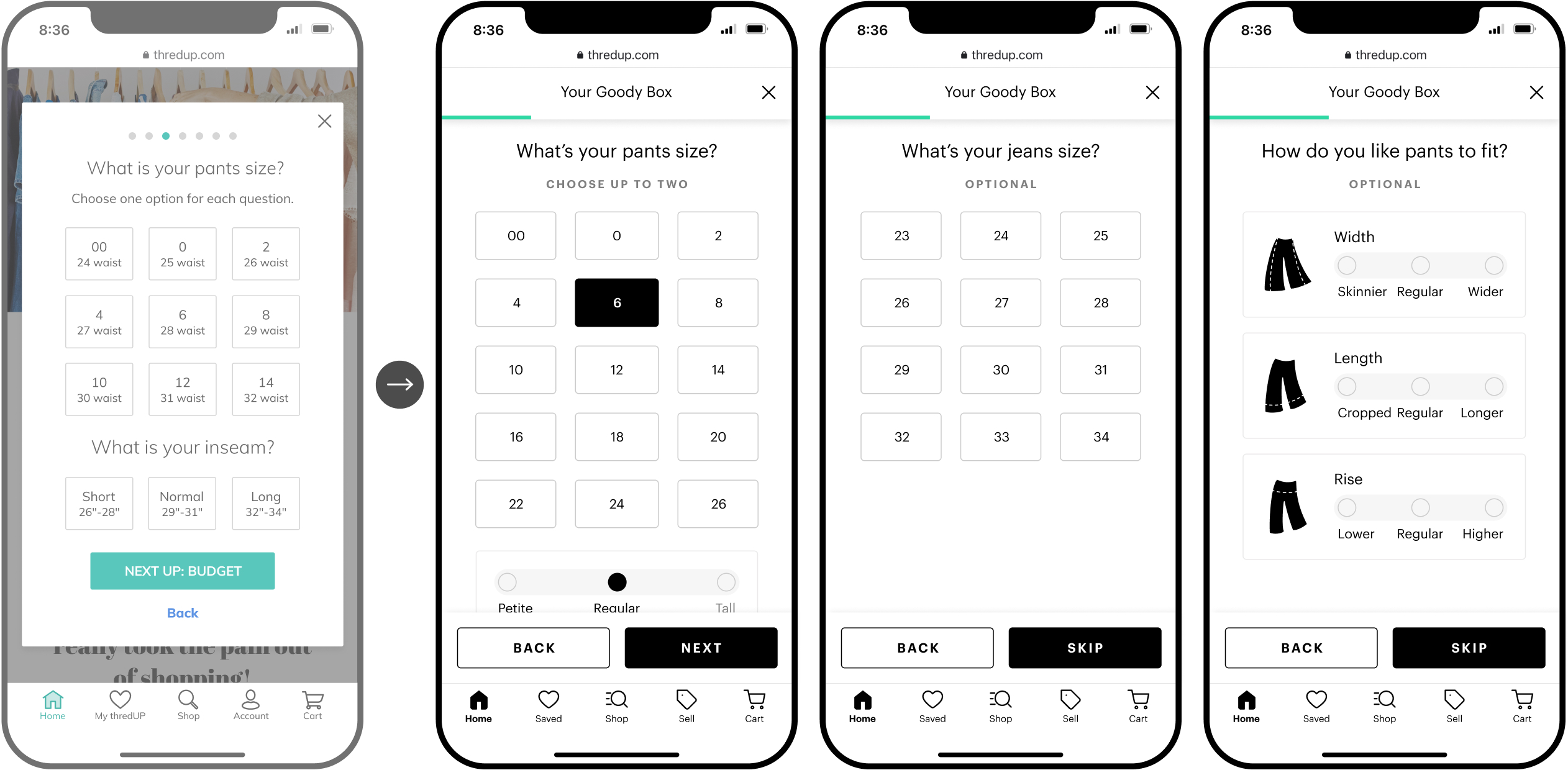 The Goal
My competitive analyses had led me to believe that getting more detail from users about their preferences would lead to a higher rate of items kept, which could offset a lower conversion rate. I also believed I could shore up that conversion rate by making the quiz more immersive and fun.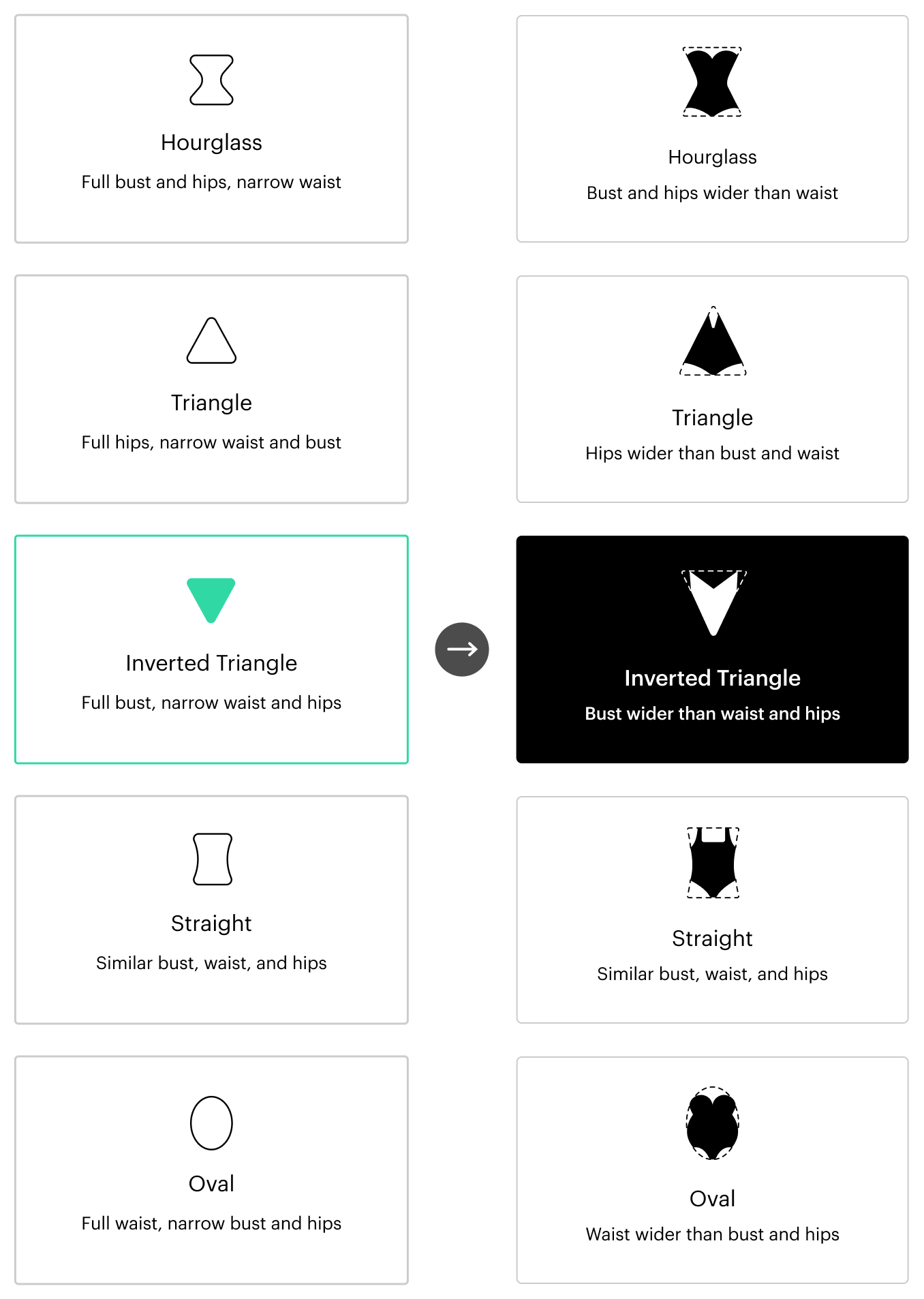 The Redesign
An important consideration for me was that the quiz results were fed into the stylist's admin tool in a way that improved their workflow. In order to remain efficient, stylists have to choose 10 items for each box in only about 15 minutes. So most of the question needed to map back to thredUP's tagging system, automatically filtering the stylist's options.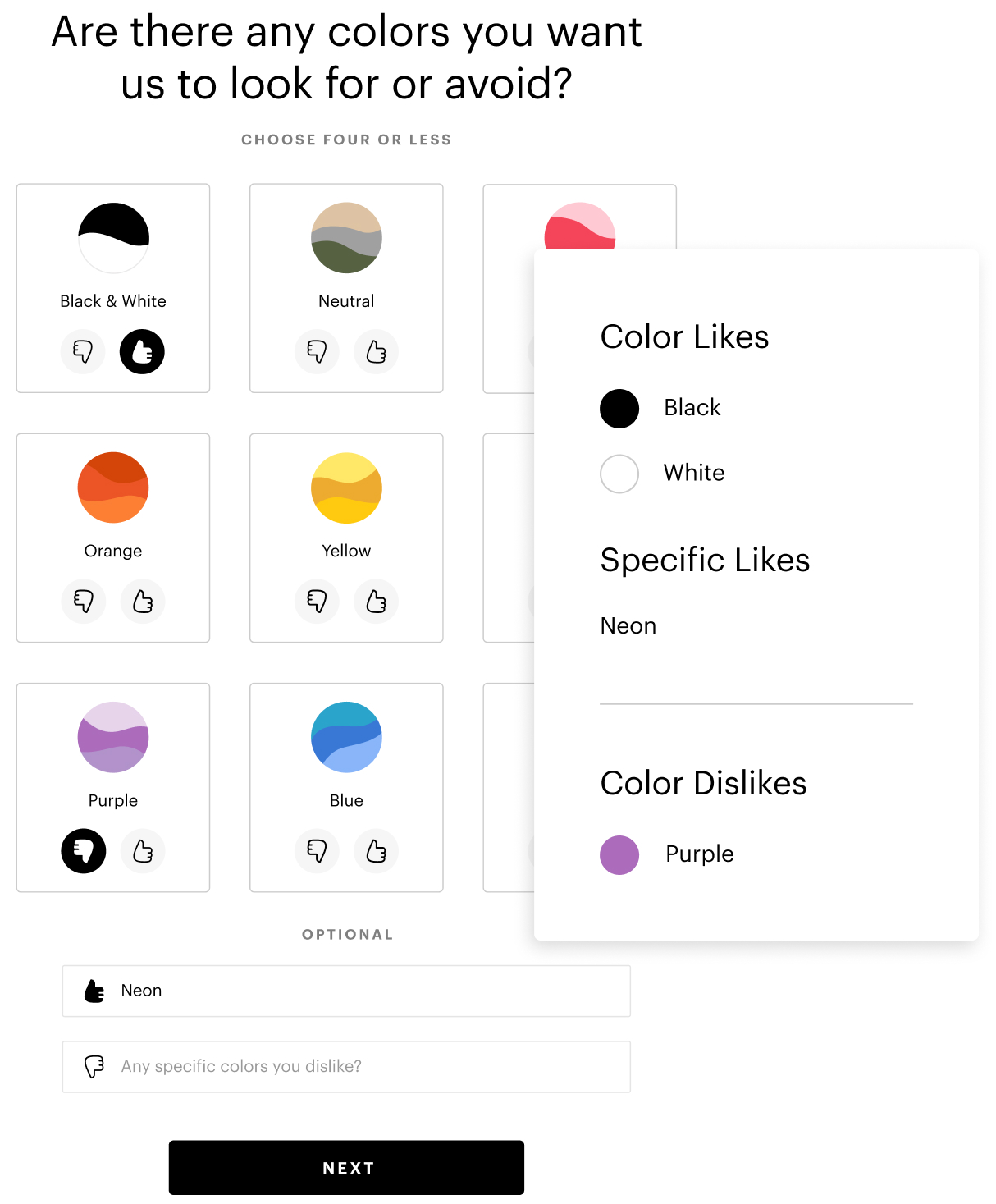 The Results
My update was the most dramatic success of any product-led test his year. It not only improved the rate of items kept like I expected, by 8%, but it also increased conversion rate by a shocking 35% of desktop and 29% on mobile web. My hunch was that this type of quiz is one of the few user flows that bucks the trend of fewer steps improving performance. User interviews helped confirm this belief:
"I felt like it asked all the right questions and didn't go overboard like some other quizzes I've done that ask for measurements and stuff. It was just fun and easy!"
Goody Box Subscriber
After testing the new quiz as a webview on our native apps and seeing a 30% increase in conversion, it was obvious that our next step would be to add a native implementation. In the meantime, you can take the quiz on the website!