barre3 Online 2017
Art Direction
/

Styling

/

Design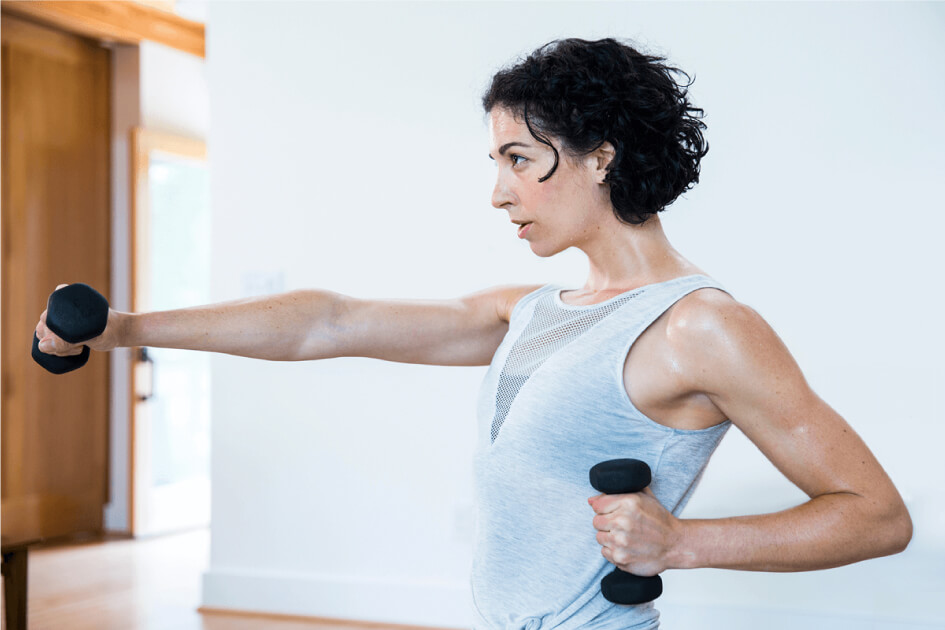 Project Details
Type: Video / Photo
For: barre3
A fitness brand
Date: 29 May 2017
About the Project
After using the images and video from my last shoot for a year, barre3's sales assets were due for a refresh. This time I wanted to focus on creating imagery that really spoke to our target audience: busy women in need of an efficient and effective workout regimen. The videos from 2016 had performed well, so I planned another combined photo and video shoot. The concept this time was to simply to show women experiencing the intensity, sweat, and endorphin rush of a great at-home workout.
The Survey
I wanted my casting and styling decisions to be informed by user insights, so I ran a survey on American women in our target age group. I showcased a variety of images of women working out at home, from both the barre3 brand and around the web. I asked the subjects to imagine that they were looking at ads for online workouts and then rate how much each image made them want to try the workout.
The Survey Images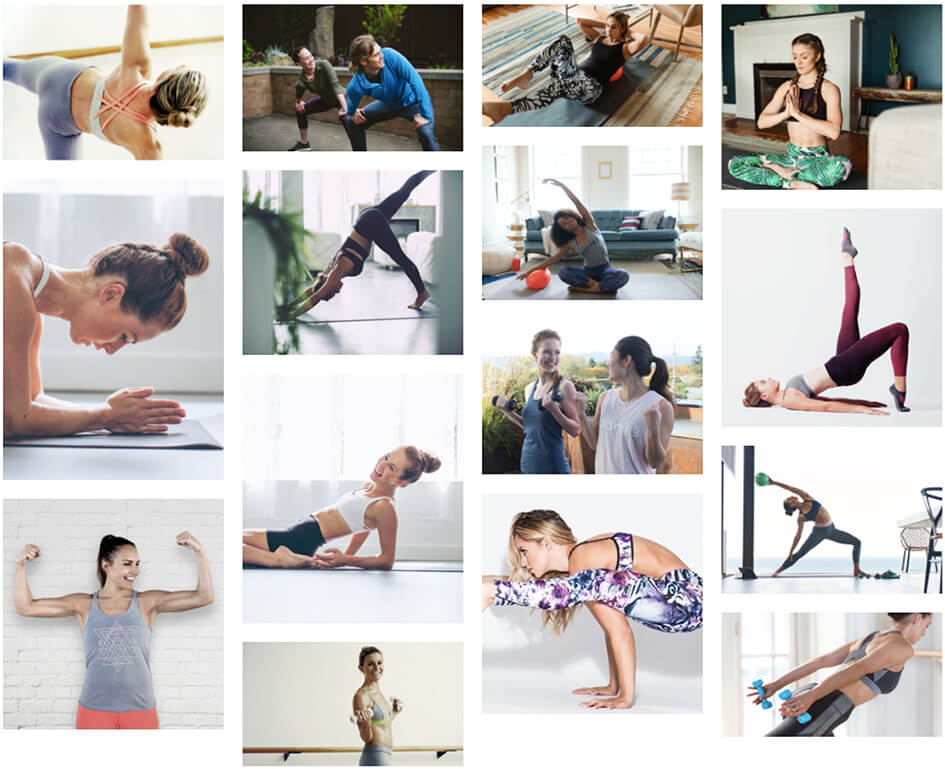 The biggest criticism was that the images lacked body diversity.
"None of them are normal people wanting an in-home workout program. I want something REAL to help at home in private."
Survey Respondent
Other interesting takeaways from the survey: people responded positively to moves that looked doable but also difficult. And some were distracted by eye-catching clothing.
The Shoot
I decided to cast two women: one with a very athletic build and another with a more normal body type. My plan was to target different user groups with separate landing pages that showcased each model, and gather data on which woman struck the right note with certain populations.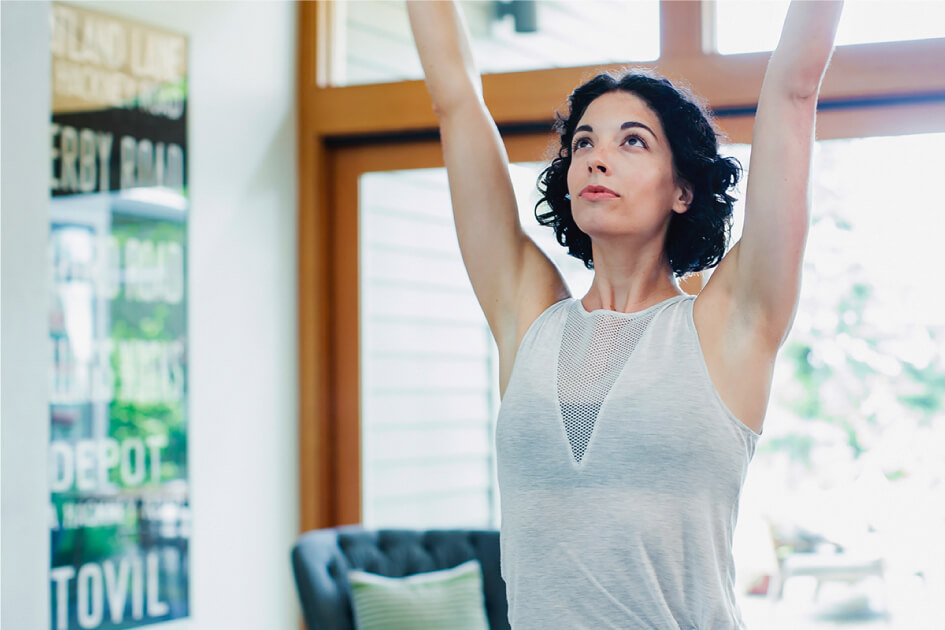 We used the same location for both models, but different styling and angles to make it feel different. I tried to make the decor as minimal as possible (without making the space feel barren), to leave the focus on the women.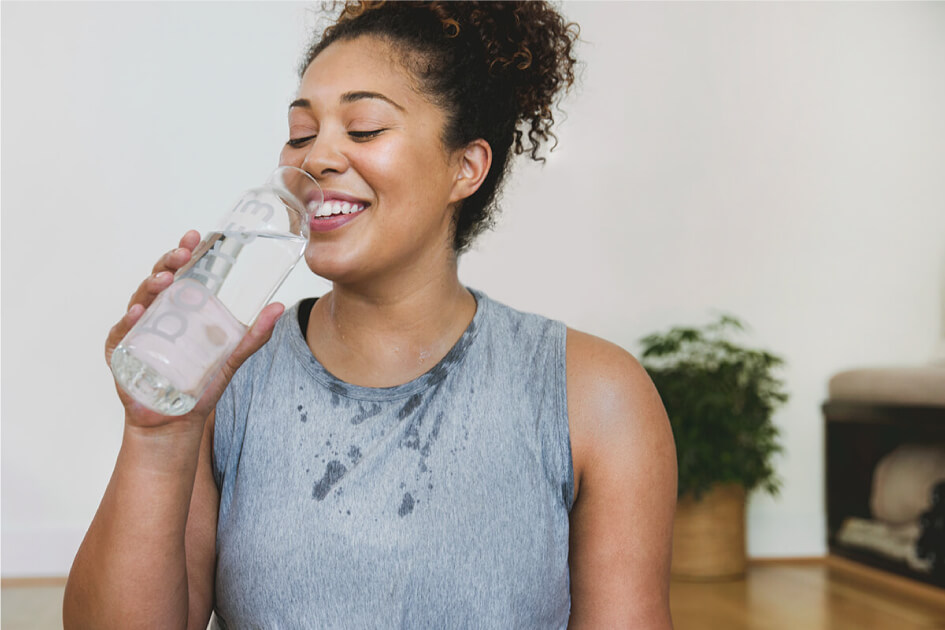 The Test
After setting up an A/B test on our free trial landing page, I confirmed the results of my survey: in general, Version B (showcasing a normal body type) converted 24.5% better than Version A. However, visitors with a greater interest in fitness (groups identified through keyword searches and retargeting) were even more responsive to the athletic body type, with a 36% improvement in conversion rates for Version A.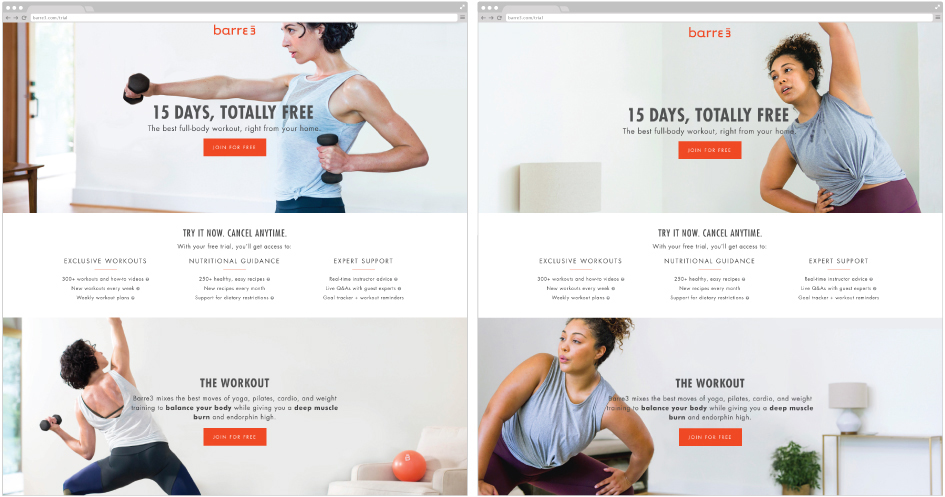 The Videos
These videos don't tell as much of a story as last year's. Instead, I wanted to experiment with interesting visual effects (like the blurry plants in the foreground and shooting through the window) and to make sure that the workout looked doable and effective.
For my next test, I'll check whether this round of videos is as effective as the last one. Take a peek at barre3's trial landing page and you might see one of them in action.